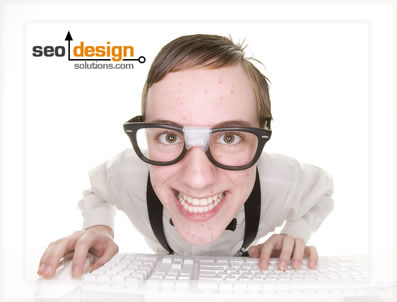 If you've been here before you will likely know that although this site is  devoted to superior SEO in general,  as we think WordPress is a superior SEO platform, with inherent SEO advantages over almost any other web development system, we have a definite WordPress bias.
We especially like Thesis and think it's possibly the best WordPress SEO theme available currently, however, that may be all about to change..
WP Ultimate Theme Underway by SEO Design Solutions

For those of you currently using SEO Ultimate our Free WordPress SEO Plugin, this is a heads-up to let you know that  SEO Design Solutions is developing a companion WordPress theme to complement it aptly named

"The WP Ultimate Theme"

The idea is simple, your website should rank as good as it looks, which it why we provide tons of epic, easy-to-implement features from the dashboard that will place the power of instant SEO at your fingertips.

This robust framework eliminates the need to have dozens of plugins running (when features can be delivered bundled from the theme itself) and will have your new website up and running  in minutes with powerful built-in SEO features.

Feature-Rich SEO At Your Finger Tips

What good is having a pretty website, if it's not optimized for search engines? To answer the challenge, we are putting The WP Ultimate Theme to the test with features like:

Breadcrumbs, toggled from page level (on/off).
Custom template optimization for homepage, category pages and product landing pages.
Multiple SEO Skins for content (quickly select from 1,2,3 column or news style design).
Dynamic features (custom editable tag page where you can showcase ads).
Page/level dynamic overrides for implementing custom masthead, sidebar, footer links and ad blocks.
Optional navigation / theme presets (to change navigation styles).
Ad Server Display Banner Management System for raw html and / or creative code to support affiliate SEO and ad networks for content delivery, monetization and tracking.
Automatic Internal Linking
Instant Silo Builder (quickly implement themed categories, nested content and landing pages).
Dynamic Link Sculpting (i.e. 100 links on the page, turn 90 off and make them invisible to search engines) to pass more equity through the 10 you want.

- And more-

Although the feature list it growing daily and still being sorted, our programmers are in the lab as we speak tweaking variations on the theme and we will let you know when you can download this premium WordPress theme for our target price (under $100).

Push-Button SEO on the Fly

This is definitely a WordPress Theme you will not want to miss. The theme has been deployed in beta and we are hard-coding dozens of our most coveted custom SEO tips and tactics we use daily to dominate search engines directly into the theme.

The benefit to the user is simple, you save thousands of dollars on SEO (instead of us having to optimize your wordpress theme) with push-button SEO for easy/on page optimization and minimal code conflicts for plugins (which can be a problem if they are pulling from the same WordPress hooks).

For the one hundred thousand plus users who have already downloaded SEO Ultimate, you will not be disappointed with The WP Ultimate Theme. Consider this your way to give back through buying a copy so we can keep adding new and even more powerful features for both SEO Ultimate (the stand alone plugin) or The WP Ultimate Theme.  We consider this a serious one-two punch for SEO and WordPress driven sites.

Just as the feature list continues to grow for our SEO Ultimate Plugin, you can expect the same as we gain feedback from you, the user to create one of the most powerful SEO themes for WordPress ever conceived.

Want a Feature Developed, Let Us Know!

Stay tuned and we will keep you abreast of changes as they develop when the project leaves beta. If you have any ideas, now is your time to leave your thoughts on the wish-list below; if the ideas are stellar, then we will build them into the theme.
This site is built on Thesis, and there is no doubt it's an excellent WordPress web development platform with great in-built SEO features, meaning the average person can more or less just forget about the SEO and get on with publishing.
However, Thesis is a great WordPress Web development platform with added SEO, what the boys in Chicago are planning here is an SEO theme built from the ground up full of all the tricks and hacks that they have developed and been using at the cutting edge of SEO for many years, a WordPress SEO Theme, built by professional SEOs will very likely be superior to any other approach.
We wait with baited breath, and if you need any more beta Testers boys..